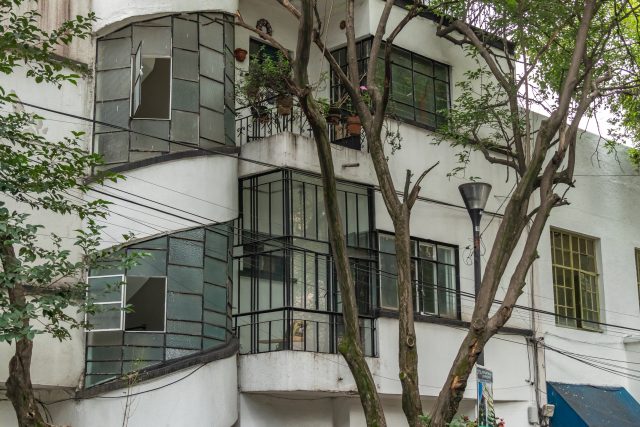 A few miles to the southwest of the center of Mexico City is a neighborhood that started out as a race track for horses and then cars. Circling the oval-shaped Parque Mexico is a street named Calle Amsterdam that is lined with some of the city's most interesting and charming houses, buildings, and parks. Officially in the Hipódromo neighborhood between the La Condesa and Roma neighborhoods, Calle Amsterdam has a wide, tree-filled pedestrian median that functions like a track in a stadium, where you'll see strollers, joggers, and dog-walkers using the street to get their exercise and to unwind from the urban intensity of other parts of the city.
When viewed from above or on a map, Calle Amsterdam's oval shape mimics that of a race track and, in fact, the street traces the course of the original track that occupied the space between about 1910 and 1925. The center of the oval, where the Parque Mexico now sits, would have been the infield of the track.
Now Hipódromo is one of Mexico City's most chic neighborhoods, filled with bars, restaurants, spas, hotels, and beautiful art deco homes and buildings. One of the houses was designed and built by renowned Mexican architect Teodoro Gonzalez de Leon.